Why seeing your name in a shiny logo can scare the crap out of you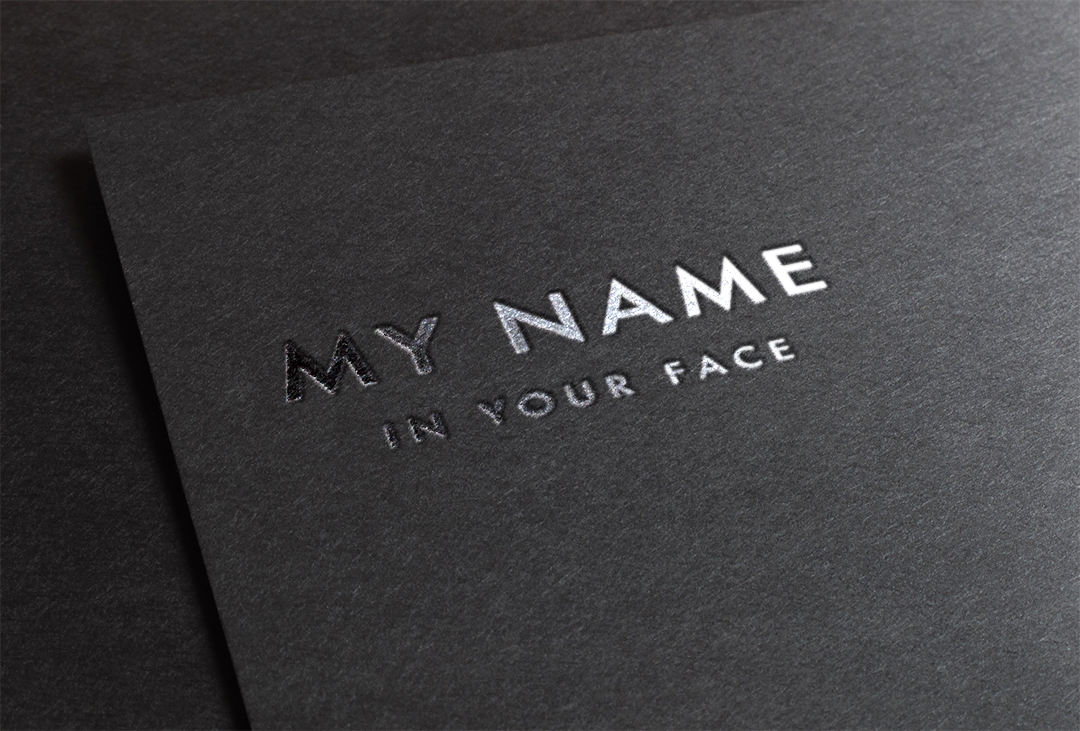 Often when I have a logo presentation, I'm all excited to talk about the logo and the concept. I reveal the designs, start talking, explaining what and why, and then… I see an emotional face. A face with resistance. I stop and ask, what's wrong? 
"It's beautiful. But who do I think I am putting my own name out there in a logo? What would people think? I should stop this whole process. Now! Where is the exit?"
This voice comes up a lot in this exact moment with many of my clients. Mostly unexpected for them. It's very common to come to a point like this in a branding process. They thought they were ready – and they are – but it becomes very real the moment they see their name in a designed logo. 
Insecurities. Voices. It's all there. I support then to breathe through it and take the next step. But sometimes that's not easy. And that's ok.

A logo with your name can feel uncomfortable at first
It can be very confronting to see your own name in a logo. But it's important to feel the feeling and go through the process. Step by step. That's why I see personal branding as a path of personal growth. Part of it is a visual representation of who you are and what you do. That's big! Making it tangible in design will help to embrace all of that. To show up. Let yourself be seen. And step into the (online) world with pride. Brand design and a website can give you more confidence. It will support you while doing business. But the process can have some bumps along the way. And these bumps are necessary to grow. To grow into a brand. Which will help to grow a business with impact.
I can say a lot of encouraging words when this logo freeze moment comes up, and I do many times, but there is no one like Marianne Williamson, who puts it so beautifully:
Our deepest fear
"Our deepest fear is not that we are inadequate. Our deepest fear is that we are powerful beyond measure. It is our light, not our darkness that most frightens us. Your playing small does not serve the world. There is nothing enlightened about shrinking so that other people won't feel insecure around you. We are all meant to shine, as children do. It's not just in some of us; it's in everyone. And as we let our own light shine, we unconsciously give other people permission to do the same. As we are liberated from our own fear, our presence automatically liberates others."
So yes, shine my friend. Do the work you so badly want to do. Be yourself, brand yourself, show yourself. You're allowed to. You need to if you are doing important work. And you know it. Deep down. You know that what she writes here is truth. 
Walk your path, including the bumps along the way
You are you, and there's is no one like you. Even if others seem to do the same, there has never been anyone that does this work like you. So you better be the most you as possible. With a shiny logo as your supportive friend that will help you communicate better. 
When the moment comes you see your name in a shiny logo, be prepared for the voices that tell you to run away. Take their hand and tell them gently: 
"No darling, we're going to do this. I chose this path. Now I'm gonna walk it."